Once I stayed the night with a friend and during an obscure conversation she explained to me how she insists on cooking eggs until they are slightly brown (which I believe to be a sin against all things edible)
That morning I awoke to great hunger...and of course, to my friend stating she would be making omelets for breakfast. In my panic, I made up a ridiculous excuse as to why I couldn't consume eggs (for fear of being served a slightly browned omelet) and I sat at the kitchen table and ate a tomato for breakfast.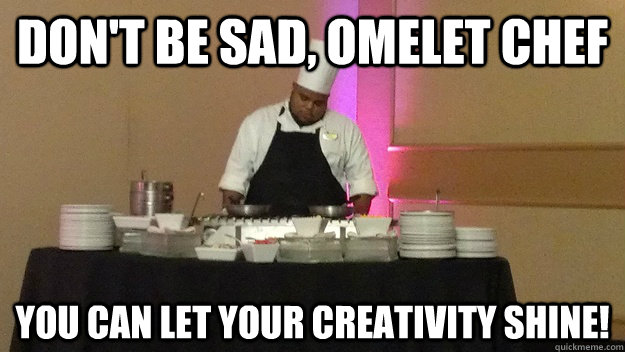 Click the photo for a hilarious, omelet related tale.